The gaming industry has been booming for a while already, and we are now seeing an increase in casual gaming across a variety of media and different platforms. The industry has reached massive revenues of $108.4 billion in 2017, with mobile games as its most significant sector, generating $59.2bn.
The quality of games has obviously made huge leaps of improvements, but still, the success of mobile games shouldn't be attributed to that. Instead, the key element for the success has been the ease of access. Now that chatbots have also entered the world of gaming, introducing gaming possibilities and player services through messaging apps and secondary support channels like Discord, the accessibility is better than it has ever been.
Messaging apps - A new gaming platform?
With chatbot integration, messaging apps are becoming a new kind of platform where you can do much more than just message. Soon you won't have to leave your favorite chat app to get movie tickets, order pizza, or play video games. There won't be a need for opening another app or a web browser to do these things. Indeed, thanks to chatbots it will all be possible within your messaging app.
With HTML5 and new platforms like Facebook's Instant Games, players can play games directly through the messaging platform without a separate application. Why is it so appealing for casual gamers? It provides easy and quick access to games in a social environment. Chatbot can give you and your friends an enjoyable gaming experience. All you have to do is to choose a game of your liking and share it in the chat with your friend or a group of friends. 2018, messaging apps have had 1.3 billion monthly users, so you are not alone if your friends can't come to play.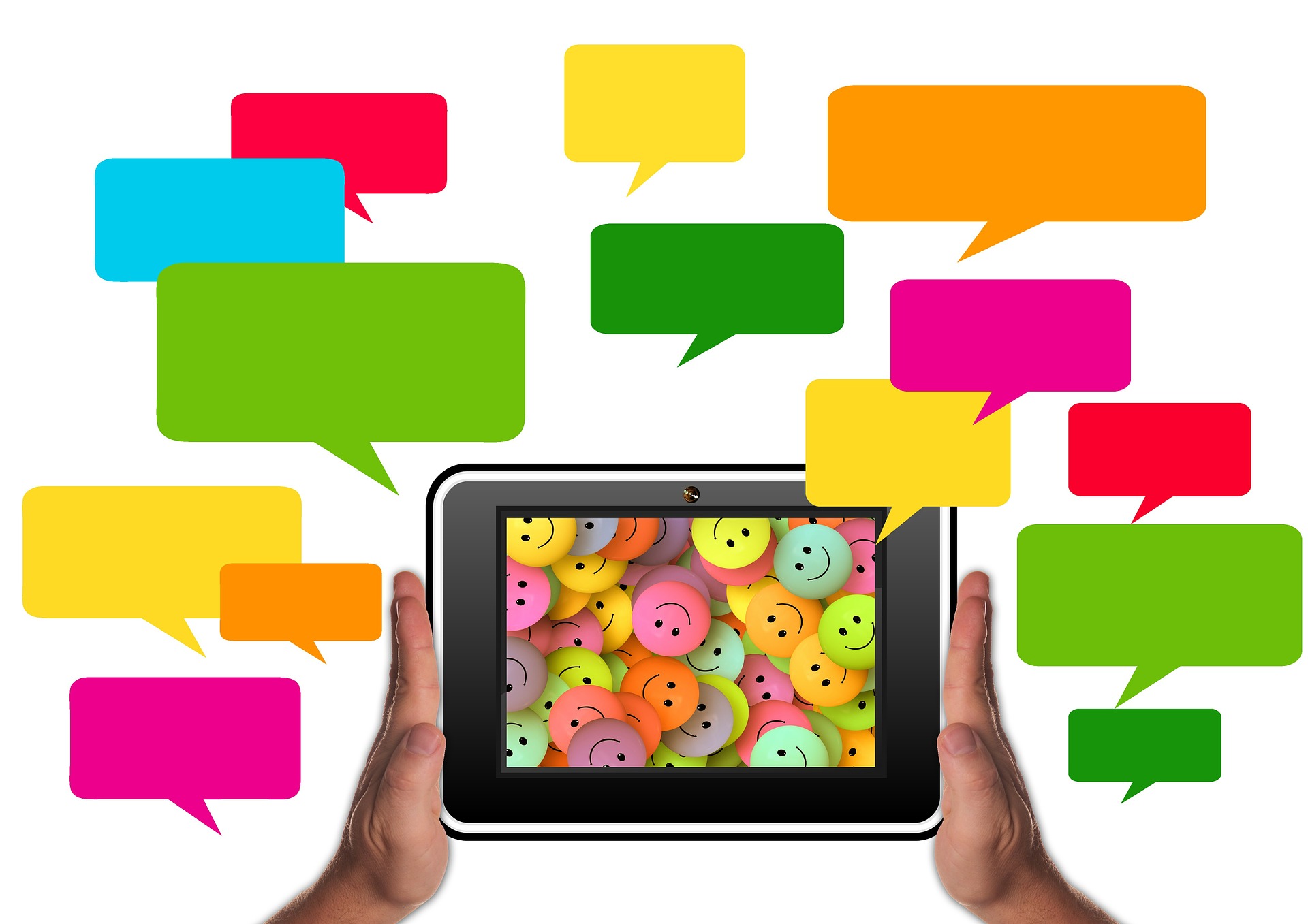 Chatbot games for casual gamers
With the increased optimization of HTML5, mobile games can be played instantly in all devices and platforms. Messaging apps such as WeChat, Telegram, Kik, and Messenger were the first apps to offer HTML5 games, developed by third-parties and embedded in their platform.
Especially, the younger generations have grown to ignore and block the traditional methods of user attraction, like constant spam of advertisements. Therefore, social messaging platforms and brands need new ways to create content that will increase their user engagement.
NASA launched their own "Mars Rover" game on the 4th anniversary of their successful landing on Mars with Curiosity Rover in 2012. HTML 5 made this game instantly playable and shareable via all the main messaging apps and browsers through a link. The game was a huge success, played by 16 million players in the first ten months. It brought visibility for the brand, but above all, it increased the engagement and retention of the users, as well as educated them about space missions in an entertaining way.
Chatbots for player support
Gamers form a quite fanatical community where the word of issues like bugs passes on instantly and spreads among other gamers like a wildfire. Let alone, that they are active 24/7 and operate in a very high-speed.
To be able to provide customer service that satisfies the gaming community's high expectations the best solution might be chatbots. Particularly, because chatbots can give player support around the clock, answer immediately and they come with a very low cost compared to a human support team, for example.
Often gaming companies have their top priority on the product quality, meaning the game itself, leaving the player service mainly for self-service channels. If a gaming company already has human support, then chatbots work perfectly for bridging the gap between automated and human support.
So far the best place to implement gaming chatbots has been in messaging services like Skype, Discord, Facebook Messenger, Whatsapp, or Line, where gamers like to communicate and organize.
Chike Agbai, the CEO and founder of chatbot development company Azumo, says that they are developing more conversational chatbot system for these channels. "The user can inform the bot of an issue, and have the bot begin the process automation necessary to fix the problem."
Chatbots in secondary support channels
There is a wide range of different bots to help gamers and other users to organize and share information in Discord. Some of the bots bring nice amusement to users by playing music, creating memes and making jokes. Other bots are handy for team management, chat moderation, providing game-score information and reminding about upcoming events.
Here's a list of a few Discord bots and their capabilities:
GAwesome Bot: Highly customizable chatbot, great at moderating chats and also giving many fun features for the users in the server. It can kick and ban players for unwanted behavior, as well as award member ranks as encouragement for wanted actions. Besides, it can conduct polls, giveaways and generate cool memes. You also have an option to organize your own in-chat custom RSS feeds. What makes GAwesome bot to stand out most, is its ability to show results from Google, Wikipedia, Youtube, and Reddit.
Tatsumaki: A popular bot amongst online game streamers. It has multiple commands for moderation, setting welcome messages, notifications, and many other features. Tatsumaki encourages users on the servers to be more active by letting them earn XP, levels, and reputation on the server with a visually interesting leveling system. Members buy credits to customize commands and to personalize their profiles and rank displays.
GameStats: The name of this bot pretty much says it all. With GameStats you can share all of your game stats with your friends. This bot can show stats from several different games including PUBG, Rust, Rainbow Six: Seige, Paragon, World of Worships, Xbox Live and many others.
GuildedBot: Guildedbot is an excellent choice for team players, for massive multiplayer games. If you need help with recruiting new players to your guild/clan, improve abilities and complete missions together, this bot is what you are looking for. Furthermore, it can post updates, reminders of events, do scheduling and give advanced discussion tools. Here are some of the many games that GuildedBot supports CS: GO, WoW, Dota 2, League of Legends, Overwatch, PUBG, Destiny, Minecraft, Call of Duty, Heroes of the Storm and FFXIV.
The future of gamer support bots
To prevent gamers from getting frustrated because of any issues in the game, it is also beneficial to have a player support chatbot integrated into the game itself.
A mobile game developer company Kabam has integrated a chatbot in their most successful free-to-play mobile game Marvel: Contest of Champions. The so-called "MCOC Infobot" can help the players by answering simple questions and providing high-score information or directing them to relevant FAQs.
Agbai predicts that in the future the most profitable chatbots will be those that are highly game-specific. Every game has its own lexicon, assets, and characters and that's why the chatbot has to be very game-specific and have outstanding natural language processing capabilities.
"Once speech-to-text engines mature a bit more, you'll start to see much more integration of voice recognition in gamer support bots. This will even allow much of the gaming itself to be driven by voice and could be a huge market opportunity to help gaming companies provide more seamless in-game support." Agbai predicts.
Jerry Leisure, the head of the player experience at Kabam, says that in the future all of their games will have in-game chatbots. He thinks that chatbots will become ubiquitous in the world of gaming. Furthermore, he says that gaming companies will even allow third-party chatbots into their games to improve the gaming experience and increase engagement and retention of gamers.